Welcome to Delamore Arts
Delamore Arts and Sculpture Park is based at Cornwood in South Devon. Each summer we bring art and the public together within this idyllic setting on the fringes of Dartmoor.
The imposing house was built in 1859 for Ann Praed and George Parker when they were married. The gardens which are rarely open to the public were laid out at a similar time with plantings of newly imported rhododendrons and magnificent trees. Seen at their best during May, they are an ideal backdrop for sculpture large and small, from Henry Moore Foundation prize winners to emerging artists.The light rooms make a superb gallery for paintings and indoor sculptures.
The exhibition takes place annually and is open every day in May. Why not come and browse and perhaps buy one of the many pieces created by local, national, and international artists.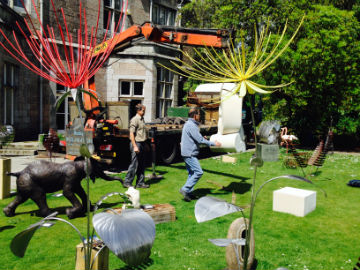 Sculpture ready for collection. David Holland's "Thin Line" being craned out .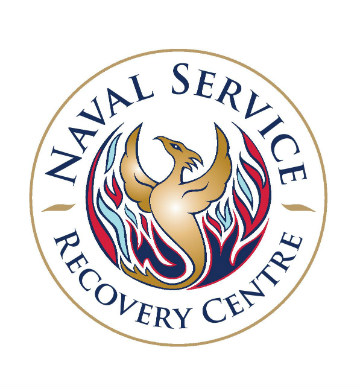 Delamore Arts: Latest News

Delamore Arts 2015 - Call for Artists.

Artists are invited to submit their application for next year's exhibition by the end of September. All applications will be considered by the Trustees committee in October and successful artists will be sent a formal invitation to attend, along with an information pack. Unsuccessful applications will be advised by email. Delamore prides itself on providing thought provoking and fresh art each year and to this end particularly seeks new work and emerging artists. More details and an application form can be obtained from David by email: admin@delamore.com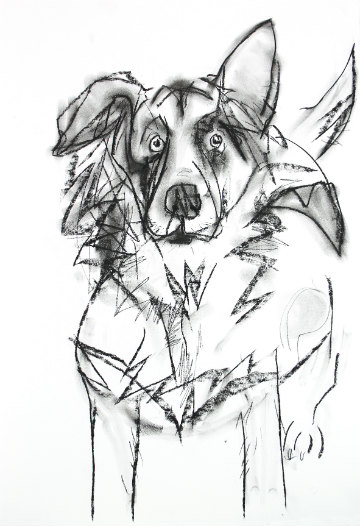 Bruno by Barbara Karn


This was the 12th year of running the art and sculpture exhibition.

This years Charity was the Naval Service Recovery Centre based in Devonport, Plymouth.