Welcome to Delamore Arts
Delamore Arts and Sculpture Park is based at Cornwood in South Devon. Each summer we bring art and the public together within this idyllic setting on the fringes of Dartmoor.
The imposing house was built in 1859 for Ann Praed and George Parker when they were married. The gardens which are rarely open to the public were laid out at a similar time with plantings of newly imported rhododendrons and magnificent trees. Seen at their best during May, they are an ideal backdrop for sculpture large and small, from Henry Moore Foundation prize winners to emerging artists.The light rooms make a superb gallery for paintings and indoor sculptures.
Open every day in May, come and browse and perhaps buy one of the many pieces created by local, national, and international artists.
Charlie O'Sullivan, Delamore House, Mixed Media Painting for Delamore 2013
About the Delamore Arts Exhibition
Wonderfully, last year over 8,000 visitors came to see the art, sculpture park and gardens. We are open every day in May to view over 120 paintings in the ballroom and over 100 sculptures around the park and garden and down towards the lake.
Dogs are allowed in the lower fields and lake but not in the main garden or sculpture park. Unlimited car parking. Entrance fee for 2013 is £6.50 per adult and under 16's free. Opening hours 10.30am to 4.30pm every day in May including Bank Holidays.
We are now in our 11th year of running the art and sculpture exhibition.
Would you like to exhibit at Delamore Arts in 2014?
We always welcome applications by artists to exhibit, and our aim is for 'fresh art by living artists'. If you wish to be considered please send/email images of your work to us at any time.
Please email your application, which should include around 5 examples of your current work, to admin@delamore.com . Ideally we would like submissions to be sent to us by September 30th 2013 for our 2014 exhibition.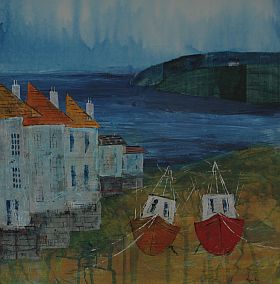 Angie Bee, Down By The Shore, Mixed Media Painting for Delamore 2013

Delamore Arts: Latest News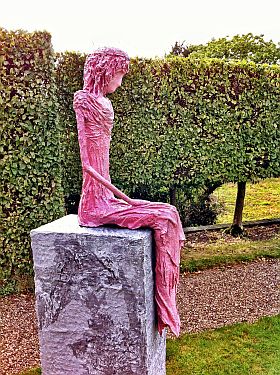 Melanie Deegan, Princess, Mixed Media sculpture for Delamore 2013
Pink Tree Wood Fair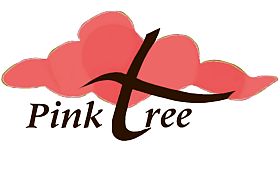 Delamore's August event The Pink Tree Wood Fair is welcoming interest and enquiries from contractors, artists and craftspeople who might wish to take a stand at the event.
For more information please contact David Woodford on Tel: 01752 837663 or email david.woodford@delamore.com.
More details can be located at www.pinktreewoodfair.co.uk
Delamore Arts Supported Charity for 2013

Supporting bereaved children and their families in Plymouth
Jeremiah's Journey Registered Charity No. 1078077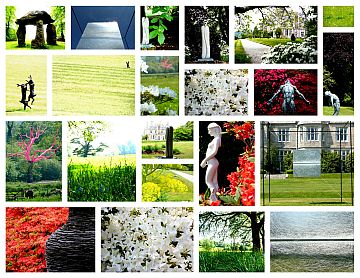 Photographs of Delamore Arts Exhibition by kind permission of Kevin Deery