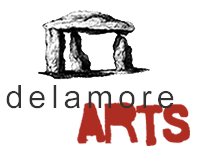 Delamore Art 2020 - Online Now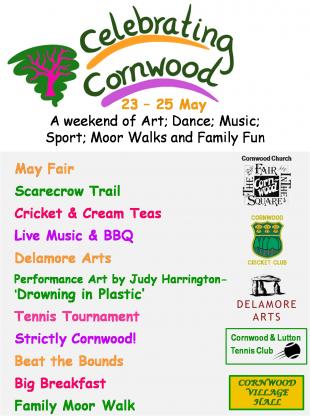 Celebrating Cornwood - 23 - 25 May
We are pleased to announce that work is well underway planning the Celebrating Cornwood event which will take place over the Bank Holiday weekend of 23 - 25 May. More info and a programme of events will follow in due course.
23rd May 2020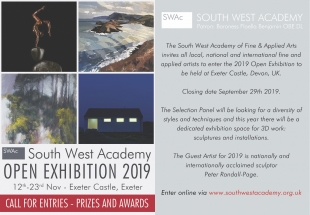 SWAc Open 2019
The South West Academy of Fine and Applied Arts inviting artists to submit work for their open exhibition in November. They are particularly keen to hear from artists working in 3d format i.e. sculptors.
29th September 2019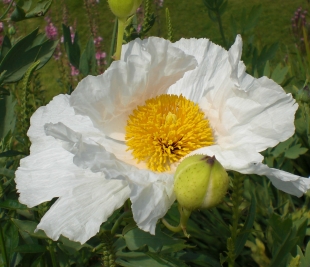 Plant Fair - Saturday 18 May 2019
A plant fair featuring rare and unusual plants from specialist nurseries will take place on Sat 18 May 2019 from 1000 - 1500. Meet local growers and get free advice from the experts. Why not make a day of it and visit Delamore Arts at the same time.
18th May 2019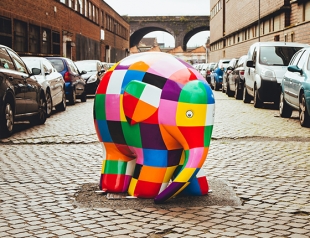 Elmer's Big Parade - St Lukes Hospice
Delamore Arts is delighted to be supporting St Lukes Hospice Plymouth during Elmer's Big Parade 2019.
For 10 weeks in the summer of 2019 a parade of 40 fabulously colourful and unique elephants shall be taking you on a trail around the beautiful city of Plymouth and surrounding areas. From the hustle and bustle of the city streets to the peace and grandeur of the Hoe, and from the green spaces of Plymouth to the spectacular coastline; Elmer's Big Parade will navigate you around Britain's Ocean City.
More information is available on the St Lukes website
1st May 2019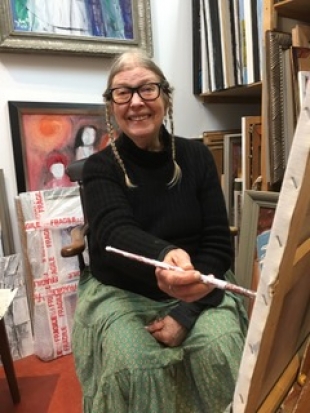 Sylvette Picasso's Muse
MALL GALLERIES • THE MALL • LONDON SW1 2BN
IN ASSOCIATION WITH THE ARTIST, ADRIAN HILL FINE ART AND DELAMORE ARTS
PRESENT
SYLVETTE PICASSO'S MUSE
incorporating the artist's personally curated space
LOVE, PEACE & HOPE
1st October 2018