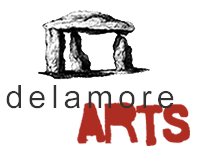 Delamore Art - Every Day in May - 1030 - 1630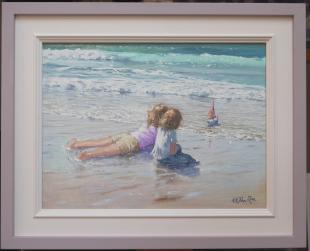 Raffle Prize in Support of Overcoming MS
A fantastic opportunity to own this beautiful painting by Nicholas St John Rosse. Nicholas, a member of the Royal Society of Maritime Artists, and Delamore regular, has specially painted and very kindly donated this work to help support this year's chosen charity Overcoming MS. The work will be available to view in the gallery and tickets will be on sale everyday in May. You can find more information about the chairty by following the link below.

21st March 2022

Overcoming MS - Delamore Arts Supported Charity 2022
Delamore Arts is delighted to announce that this years supported Charity will be Overcoming MS.
Overcoming MS is the world's leading multiple sclerosis healthy lifestyle charity. We understand that living with multiple sclerosis can be overwhelming — but there is realistic hope of living well.
The OMS program evolved from a list Professor George Jelinek wrote and kept on his kitchen fridge in 1999, a lifestyle of habits he would practice to keep himself well. This program was published as a book in 2000, and exists today in its most recent 2016 edition.

Overcoming MS the charity was established in 2012 by Linda Bloom. Thier vision is that everyone living with multiple sclerosis worldwide is informed, supported and empowered to manage their MS to lead the fullest life possible, following the lifestyle changes that helped both George and Linda's live well with MS.
16th February 2022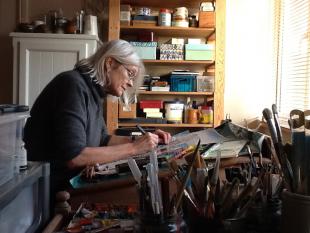 Sue Ward
We are really sad to announce that staunch Delamore artist and supporter Susan Ward has sadly died. Sue studied at Chelsea College of Art and Design in the late fifties and early sixties where she came in contact with a wide diversity of artistic activity. She enjoyed the challenge of different media and consequently did not limit herself to one style though more recently she concentrated on decorative and personal interpretations of shapes, pattern and colour she observed in nature. Sue was a gentle soul with a sharp sense of humour and definitley kept us on our toes when she helped with the picture hanging during preparation for Delamore Art each year. She will be greatly missed.
4th May 2021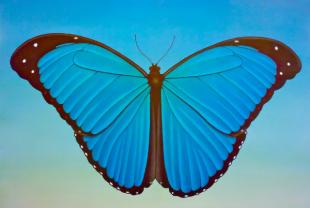 Delamore's First ever On-Line virtual exhibition
Sadly due to Corona virus lock down we are unable to open the house and gardens this May for our annual exhibition. However the catalogue is now available online and you can enjoy a virtual exhibition from the comfort of your own home. With 135 sculptors and painters we hope that there is work available to suit all tastes and budgets. If you decide to buy please contact David 01752837663 or email admin@delamore.com
1st May 2020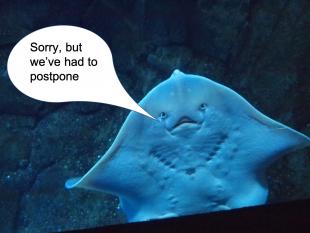 Delamore Art 2020 - POSTPONED
It is with great disappointment that we have had to postpone this years Summer Exhibition due to Corona Virus and likely restrictions on large gatherings. We will be monitoring the news and Government direction closely with a hope to run the exhibition later in the year if possible.
In the mean time we intend to make the Online catalogue live in April and you will be able to see what you missing (and perhaps buy work if you feel so inclined)

16th March 2020