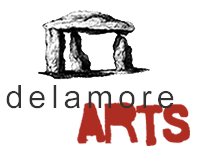 Delamore Art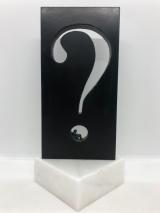 What's Next ?
Slate and reclaimed Carrara Marble
21x11x2cm
&pound1200
The Artist - Ezra Bailey
Ezra Bailey was born in Manchester in 1983. In 2005 he gained a BA in Fine Art (Sculpture) at Bretton Hall, University of Leeds. To extend and deepen his understanding of working with stone, he completed a stonemasonry course in York, gaining a distinction. Ezra is now based in London, working predominantly in Carrara marble, serpentine and slate. His work focuses on the natural qualities of the material, exploring fragility and strength, and often passing light through a piece to emphasize its innate properties. I choose familiar subjects that already perfectly display the relationship between fragility and strength. I am currently continuing this exploration and experimentation with a range of stone, with scale and technique, whilst at the same time working through new ideas that have evolved from this process.
Other work by this artist ...